Contact
Vista Bella
1362 E. Main St.
El Cajon,
CA
92021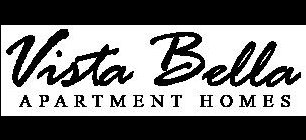 Your Review
Submit a Review

Resident Reviews
A greate place to live
|

Recommended: Yes
Thank you John. We were sorry to see you go but we hope that even with your transfer your will refer others to our property in the future.
I loved living here
|Recommended: Yes
Living here has been great, the property has nice landscaping I love the way it looks outside The inside of our studio is HUGE, I love my kitchen. The storage is awesome. and the bathroom closet area is really big. Rafael the maintenance man is always so nice and working hard to keep the place nice. Kim was a huge help getting us into this place It was our first time signing our own lease on a place and she made it easy for us. The laundry room is also great, there is always an open machine. Only having one parking space is never a problem, there is always parking right out front and sometimes visitor parking inside.
Thank you Lauren. I am so glad that you love it here. The size of the studios at Vista Bella, really cant be beat☺. Thank you for your compliments about Rafael. I will pass that along to him. Have a great day and thanks for the awesome review. Kim Burgess Project Coordinator Employee Relations, Collections, and Property Management
Best in el cajon
|Recommended: Yes
This is a great place to move to. The manager Kim is especially great. She and raffa take great care of the place and are great to work with.
Thanks Curtis, we will miss you. I know you will be back again. Keep Smiling!
Great place to live
|Recommended: Yes
it is a great place to live with my wife and our dogs
Jose and Linnett so happy that we could Welcome you both HOME to Vista Bella Apartments. You both are wonderful tenants and we look forward to see you live at Vista Bella for years.
Great Community
|Recommended: Yes
I love living here, and it hasn't even been a full year. no problems, I cannot complain. The on site Maintenance is a great guy, I see him making this place look better everyday. It is clean, quiet and the rent is great for here in SD.
Thank you Raquel. We Do love that Rafael makes Vista Bella beautiful. Thank you for your review and we are glad that you love it here. Have a great day!
Moving back
|Recommended: Yes
Awaiting my return to Vista Bella. Lived there a little over 4 years ago and will be moving back in August. Loved living there then and I'm sure I will love it again. Always felt safe there. Thanks Kim for being so nice on getting back in on a downstairs apartment. Andrea K
Thank you Andrea!. It was so great to see your smiling self come into my office. I love that my tenants when they leave, they come back, for the safety and quietness of the property. I am glad that we were able to get you into a downstairs studio. Again, so glad to have you back. See you soon.
Felt welcome
|Recommended: Yes
I applied for a place at Vista Bella and someone beat me to the punch 🙁 But Kim made me feel so welcome had I applied with no internet problems, that I'm going to wait for another availability. Reading the comments of others, I know as an single elderly I would feel safe and comfortable living there. Thank you Kim for your hospitality. I'll be in touch. Gloria
Thank you Gloria. Hopefully we can get you a downstairs unit, so we can get you moved in here soon. It was so nice to speak with you, and I am glad that you want to rent with us at our beautiful complex. I look forward to the day we can Welcome you HOME to Vista Bella Apartments! Kim Burgess Field Supervisor Vista Bella Apartment Homes
Awesome Management and Living Experience|Recommended: YesKim, the manager at Vista Bella is outstanding She is always on the ball and there for anything you need She is quick to reply to any email or call. She made the move in out process extremely fast and easy. She was honest, fair, and extremely helpful
Kim Rocks as our Manager
|Recommended: Yes
She always makes sure everything is taken care of when we need it. Raffie the repair guy looks after everything and rushes over when every needed. Great Team It's always beautiful here and quiet..
Thank you Beth. You glad that you love it here.
LOVE my new home|Recommended: YesIts quiet Manger is amazing gets to you ON TIME I been here almost a year have NO PROBLEMS I love vista bella so much
Perfect|Recommended: YesNice and clean
THE MANAGER|Recommended: YesSHES AWESOME AND SUPER FRIENDLY
Quiet place |Recommended: YesManager is awesome, neighbors are quiet for the most part and the pool is nice in the summer
Manager Kim is a sweetheart|Recommended: YesKim is always on it and takes care of everything. This is building is wonderful and well maintained. I have lived here a couple of years and Kim welcomes you every time you enter the office. Rafa the fix it man, fixed a leak in middle of night a couple of years ago. Great place to live and safe
It's great for people who are single or a couple.
|Recommended: Yes
It is a quiet complex. Affordable.
Thank you Chaka! I am so happy that you like the complex.;